In this post, Grace Siler, a member of the creative team at Stitchroom, shares how she created a quick and easy table runner as well as tips for designing your Thanksgiving place setting!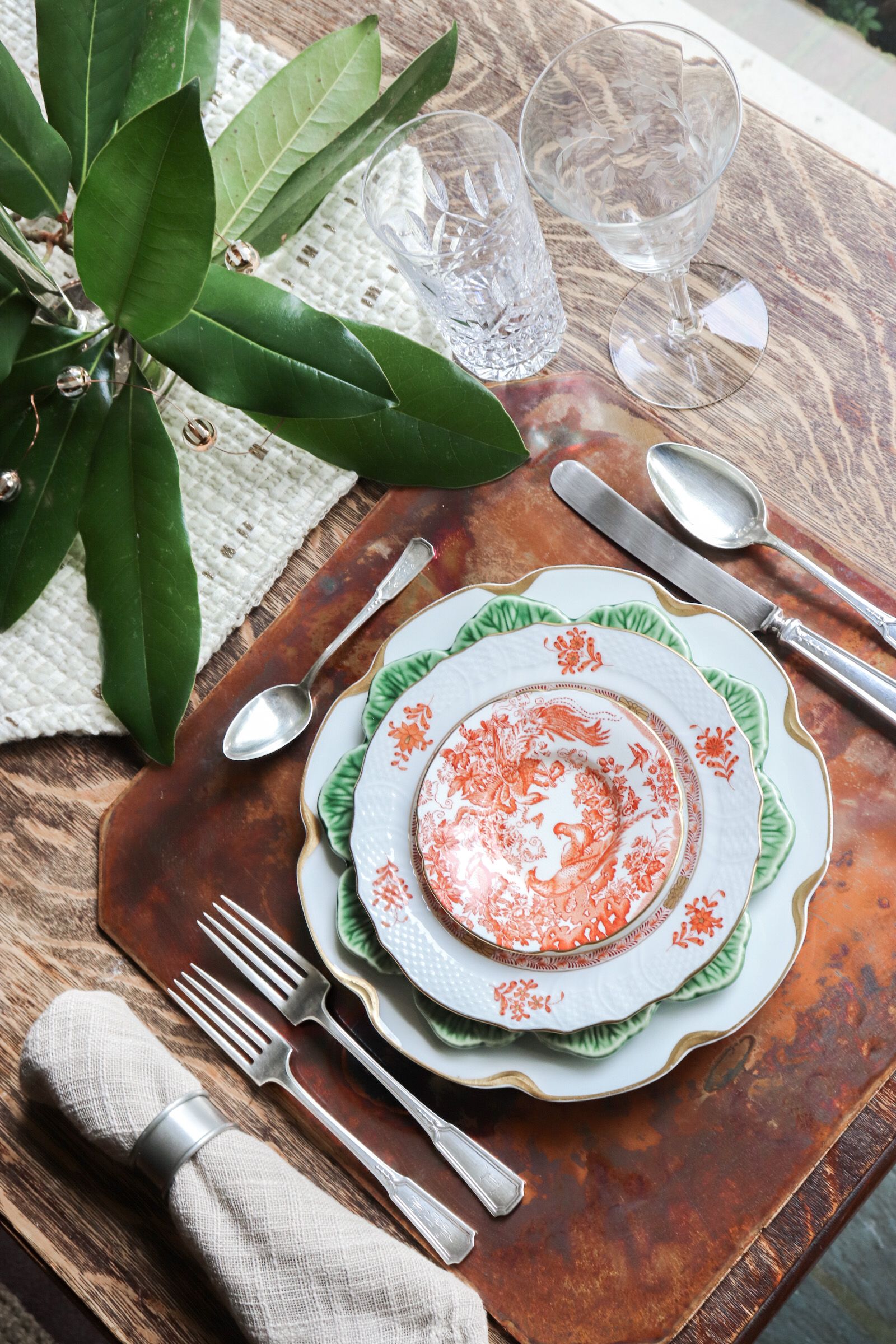 Thanksgiving is probably going to look a little different for a lot of us this year. Whether you'll be carving your turkey over Zoom or passing the stuffing to friends and family sitting next to you, a beautiful table setting will always make the holiday memorable. Here's how I made a quick and easy table runner worthy of a Thanksgiving feast (digital or otherwise), as well as some ideas for an overall beautiful table-scape!
DIY TABLE RUNNER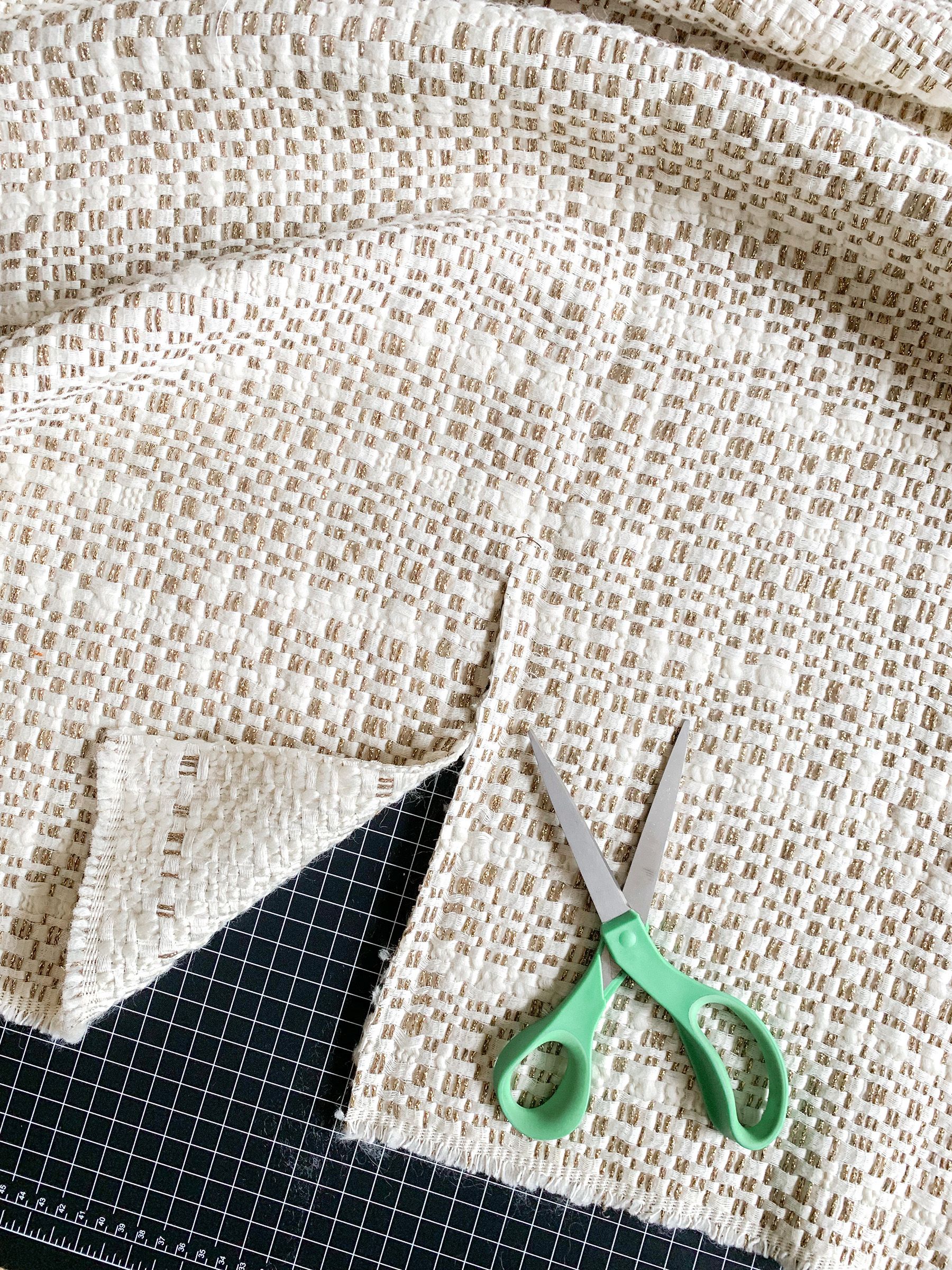 Using some scrap fabric, I started by making a simple runner for my Thanksgiving table. I first measured the full length of my table and decided what dimensions I wanted the runner to be. For this project, I decided not to have the runner go over the edge.
I cut 2 rectangles with angled corners. For this runner, I cut the fabric 16" wide x 4'-5" long. Next, I put right sides together and sewed all the way around the edges, leaving an opening to turn it right side out. Once turned out, I pressed the runner with an iron and added a topstitch ½" from the edge. I ironed it again and my table runner was complete - it was that easy!
TABLE SETTING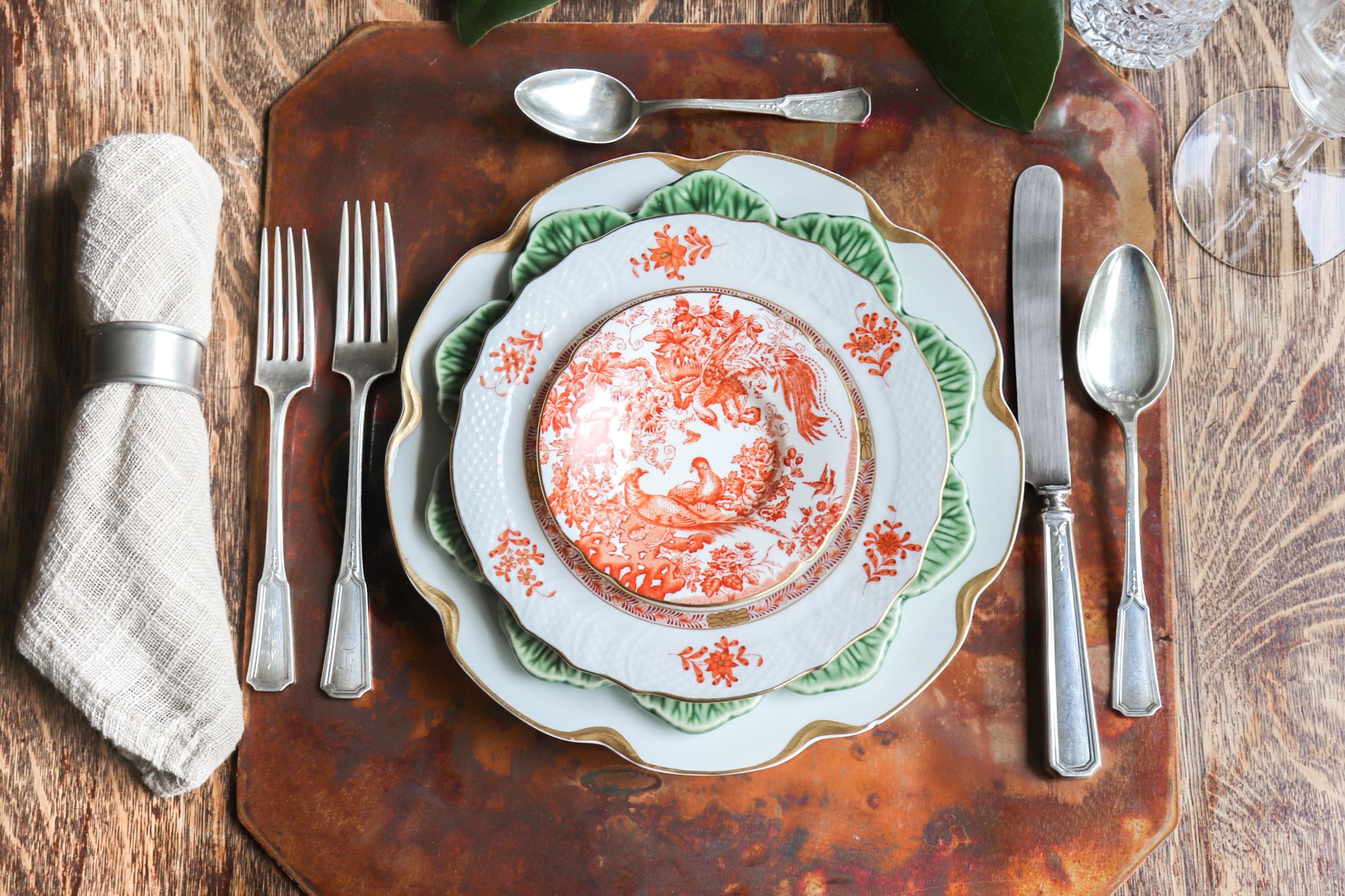 With the runner acting as my foundation, the setting can start to take shape. When laying my table, I like to use a variety of antique pieces including plates, bowls, and cups. One thing I love about antique pieces is they allow you to create a unique place setting that not many others will have! They are also fun to mix and match to create an interesting, varied and composed table setting.
When putting together your table setting, you'll want to choose colors that work together and mix in different patterns and textures. For example, I chose solid colored large plates, then layered with textured salad plates, then small antique china plates on top of that. Same thing for the bowls and placemats. Everything has a similar color scheme of burnt oranges, off-whites, and a touch of green, perfect for fall!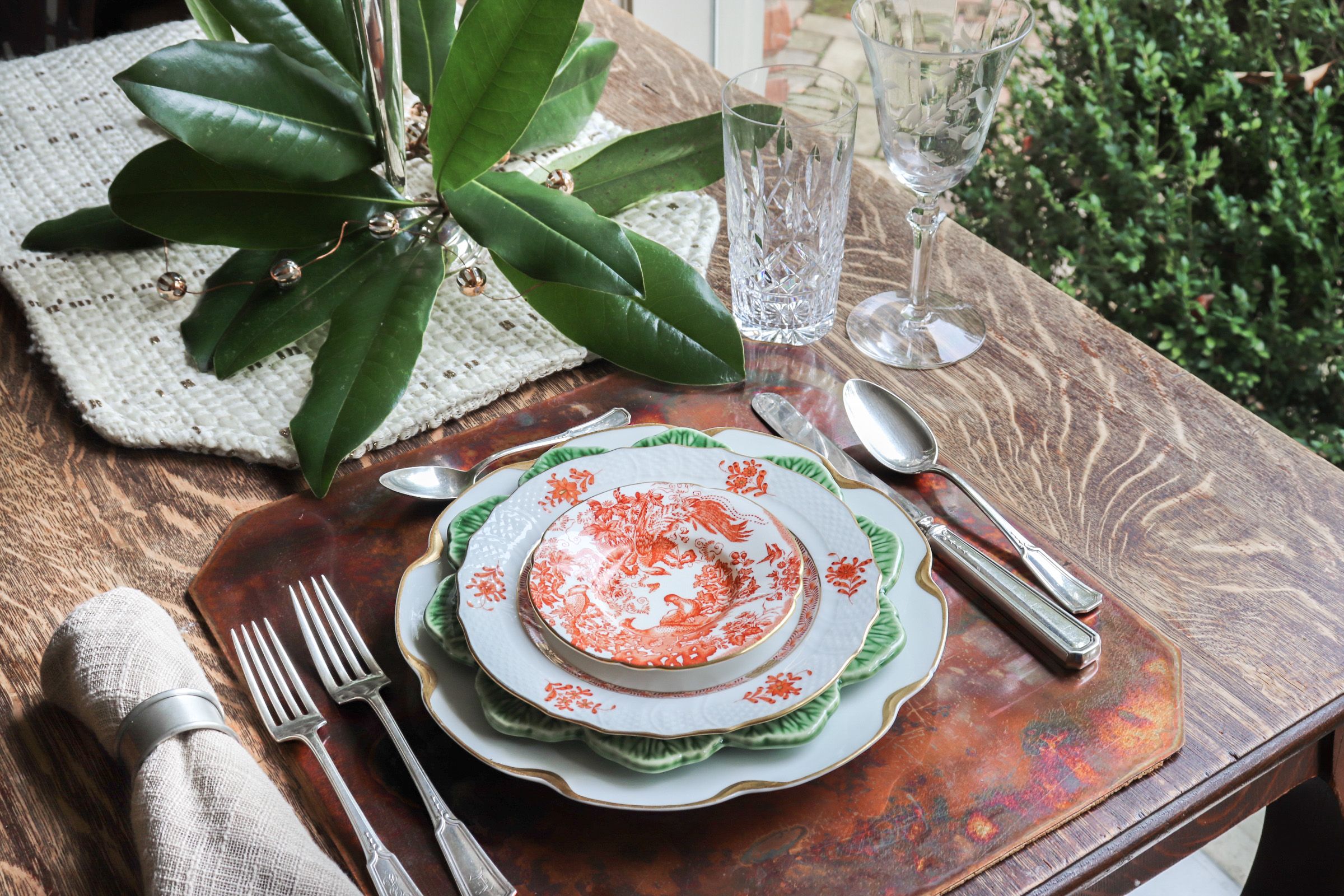 For final touches on my setting, I arranged candle sticks, fairy lights, and foraged magnolia leaves to create a centerpiece. I live in the South, so I can scoop up magnolia leaves on my evening walk, but no matter where you are, there are beautiful natural artifacts to be found! Try hunting for greenery, or oak and maple leaves, or maybe just some particularly interesting twigs! Adding a bit of nature to your table can really help bring it to life, and celebrate the natural beauty we have around us, even if only on Zoom.
We hope this has helped to inspire you to experiment and play with your table setting and maybe even do a little DIY table runner, too! We'd love to see what you do with your Thanksgiving setting - tag us on instagram @trystitchroom and we'll share your tables on our story!
Key Takeaways For A Successful Table Setting
Choose colors that work together
Mix and match different patterns and textures
Unitize antiques or artisan pieces
Table runners are easy to make and add a lot to your table!
Incorporate nature into your centerpiece