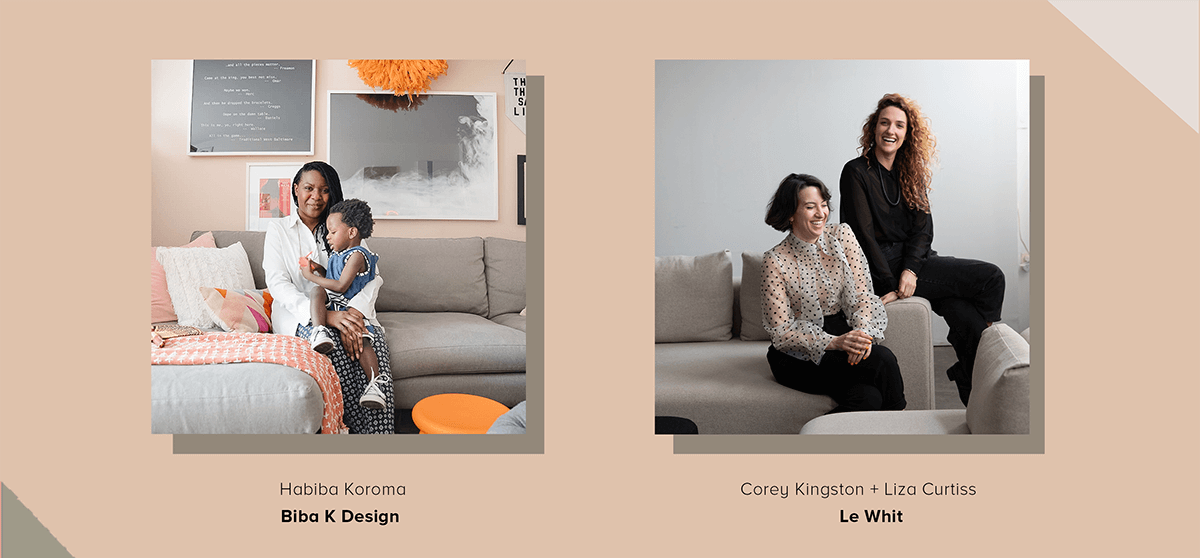 We're revamping and restructuring our Designer Series. In light of how much has shifted in these past few weeks, we want to start a conversation about how designers are working and feeling at this new juncture. As we dip our toes into re-opening, we have simultaneously all been thrown into a greater national conversation regarding the systemic racial inequalities that saturate our communities. We reached out to our designers to get their thoughts!
IT'S BEEN FOUR MONTHS SINCE NYC SUTHDOWN IN RESPONSE TO THE COVID OUTBREAK, AND NOW WE'RE BEGINNING THE REOPENING PROCESS. AS THE CITY SLOWLY CHANGES GEARS, WE'D LIKE TO SPARE A MOMENT FOR RETROSPECTION; WHAT DO YOU SEE AS THE MOST CHALLENGING ADAPTATION YOUR BUSINESS HAS HAD TO MAKE TO CONTEND WITH THE SHUT DOWN? WHAT WAS THE MOST SURPRISING?
HK: Fortunately, due to my work designing for various design platforms, including Havenly and Homepolish, I am very comfortable working with clients remotely which has been a huge plus for me during this time. One of my biggest challenges has been dealing with and anticipating longer than usual lead times and shipping delays. Besides being initially frustrating, this challenge has definitely, helped me to increase my patience and sharpened my skills in managing client expectations.
CK + LC: We found ourselves in a rather lucky situation. Le Whit is based on both coasts, with clients all over, so we often work remotely; it was not too hard of a transition for us to adapt to the new normal of COVID quarantine. Of course, so many other things about our lives changed drastically. Corey was just moving into a new apartment after being on the road for four months, and Liza had just rented out her house in Seattle to be in NYC for a chunk of time. When COVID hit, neither of us were equipped to shelter in place. We made the hard decision to leave each other - Corey returned to Tucson to be with family, and Liza went upstate with her girlfriend. While we are equipped to work remotely, we were also at the mercy of our new environments, and the debilitating effects of the pandemic and the halted economy. The most surprising thing was coming to terms with the new state of the world, while having to be creative and productive. Work became a lifeline to the outside, while also, at times, feeling debilitatingly irrelevant.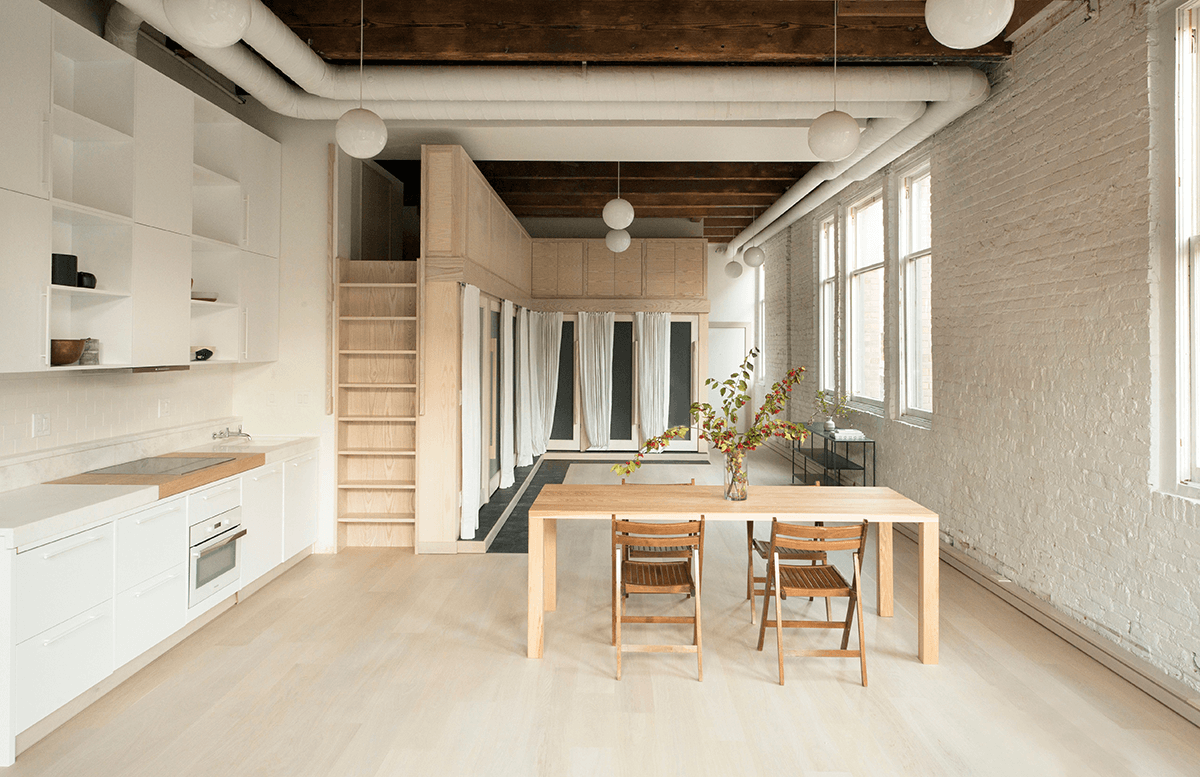 HAS THE INTENT BEHIND REQUESTS OR INQUIRIES FROM YOUR CLIENTS CHANGED AT ALL? (I.E. HOME OFFICES, ADDRESSING HEALTH AND SAFETY CONCERNS IN SHARED / COMMUNAL SPACES?)
CK + LC: We have noticed that people are more interested in making their space reflect who they are and provide for their specific needs. After being at home for so long, our clients have had a lot of time to reflect on what they need to fix, change, etc.
GIVEN THE UNPREDICTABILITY OF OUR MOMENT (AS COVID RESURGES AND WE'RE GRAPPLING WITH REOPENING), HAS YOUR APPROACH TO NEW PROJECTS OR NEW CLIENTS CHANGED?
HK: I have noticed a number of inquiries from clients who are moving and need help designing their new home. For those clients who are staying put, I have seen requests for sprucing up kid rooms which happens to be one of my favorite type of rooms to design.
CK + LC: Yes, we are pushing more into the residential sector as hospitality has ground to a halt.
HOW WILL YOU DESIGN FOR THE FUTURE?
HK: I have been prioritizing principles of health and wellness design. From recommending indoor plants to sourcing stylish and functional accessories like touchless soap dispensers. I am also adding in tons of organizing to my services, as clients are looking for ways to maximize and organize their spaces.
CK + LC: For us it's so dependent upon the project and the needs of the client. I think that it will be an interesting year trying to navigate getting new work, and all the complexities of construction, installation, and economic pressures.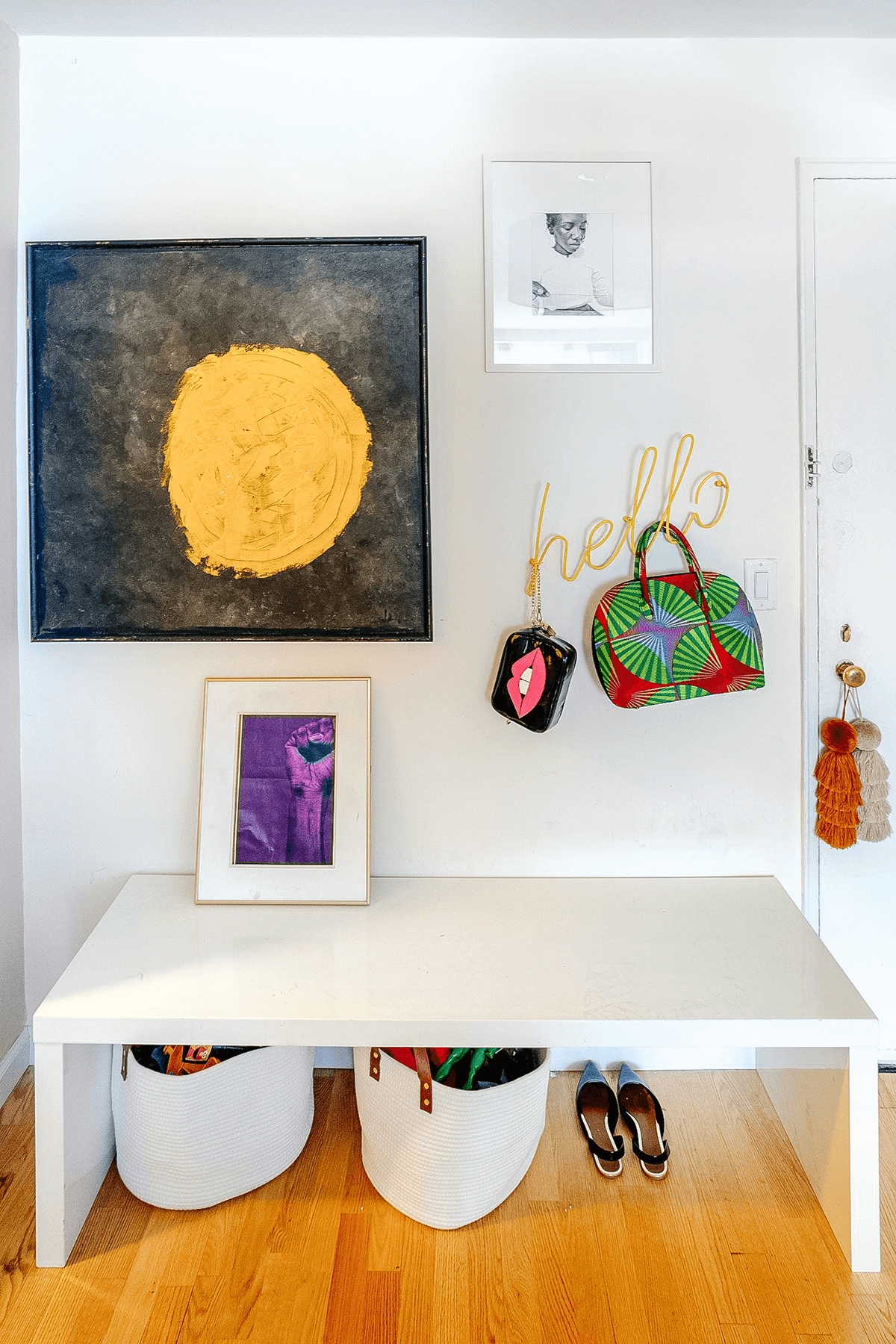 WE HAVE SPENT THE LAST FEW WEEKS WATCHING, LISTENING, LEARNING AND MARCHING IN THE PURSUIT OF RACIAL EQUALITY AND TO PUT AN END TO POLICE BRUTALITY IN THE U.S. ARE THERE ANY RESOURCES YOU'VE FOUND PARTICULARLY HELPFUL TO UNDERSTANDING AND/OR ENGAGING WITH THIS MOVEMENT?
HK: I am taking special care to process and welcome healing for all the racial trauma that I have experienced personally. As a way to sort through the collective trauma of racism, I have focused on the individual actions that I can take, like completing the 2020 Census and voting.
CK + LC: We have also been watching, listening, learning, and donating. We began our company with a desire to challenge the givens of our profession, and have been deeply concerned over the ways our industry perpetuates a certain level of exclusivity. As women, we were outraged by the sexism inherent in design, but as white people of privilege, we were still able to access many rooms and confidently take the risk to start our own company. In this moment, we are interrogating all the ways that our profession has locked out, or actively torn down people of color and their communities. We know that we have been complicit in this and are striving to undo and unlearn these behaviors. We do not see this as an easy task, but rather a pursuit filled with failures, and, hopefully, moments of liberation. The built environment belongs to everyone, and should reflect the very best of our values - togetherness, equality, freedom, hope. In this moment we have been focused on learning more about the racism embedded in design. We began reading Robert A. Caro's The Power Broker which chronicles Robert Moses's life and the destruction caused by his many racially-motivated designs as well as revisiting Jane Jacobs The Death and Life of Great American Cities. We have also been reading about the history of red-lining and other segregationist policies, all with the goal of more deeply understanding the dark history of our profession.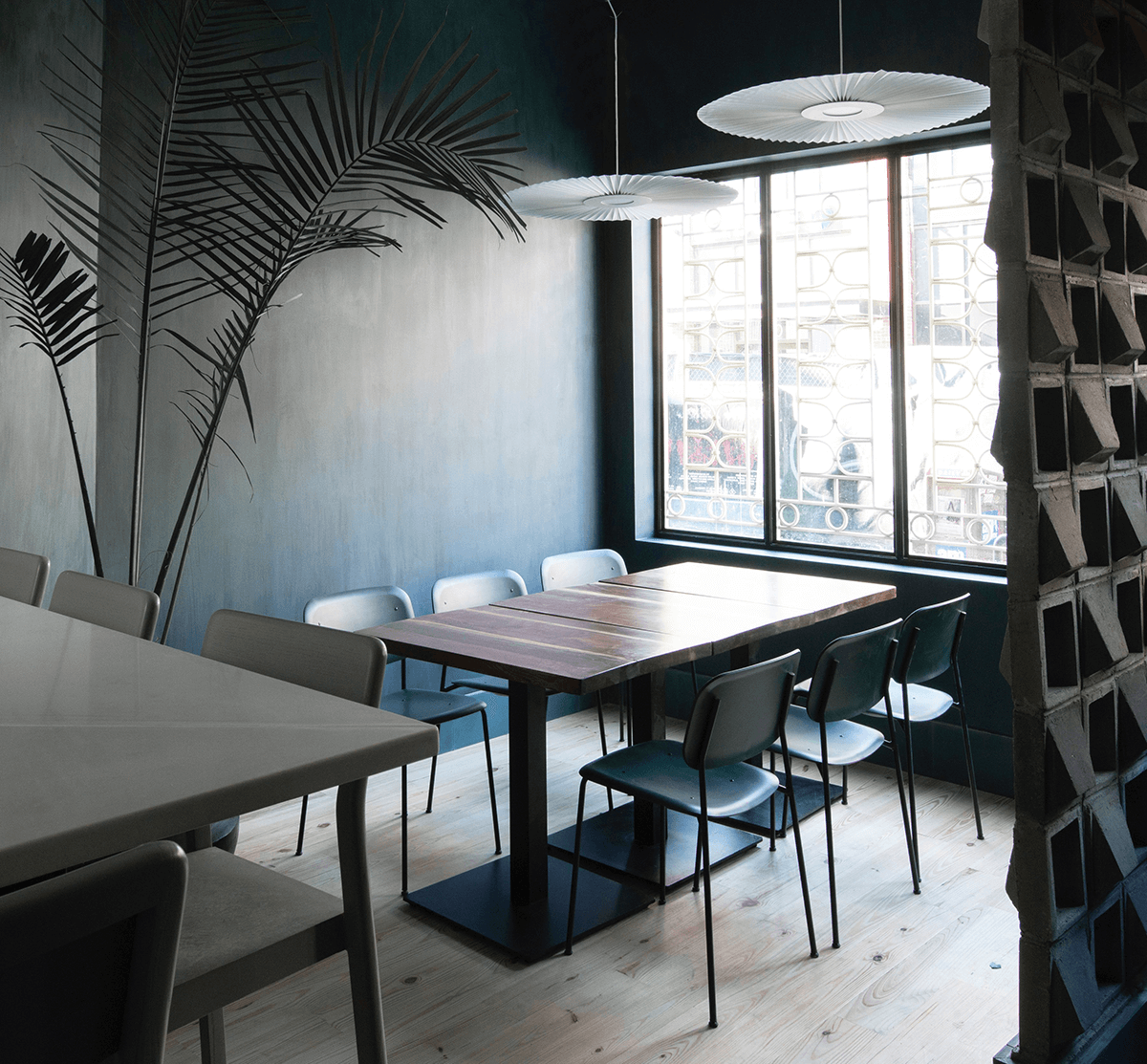 IS THERE AN EVENT, ACTION, PIECE OF LEGISLATION THAT YOU'D LIKE TO CALL ATTENTION TO?
CK + LC: We're looking closely at the Affirmatively Furthering Fair Housing (AFFH) initiative, which Trump is threatening to dismantle. This program is intended to further promote the Fair Housing Act of 1968 that seeks to "overcome historic patterns of segregation, promote fair housing choice, and foster inclusive communities that are free from discrimination." So much of our built environment is determined by local zoning and land use codes, which are decided by our elected officials. Dismantling systemic racism requires addressing both our social constructions and the physical constructions of our cities and towns. Addressing issues like gentrification requires policy change in collaboration with developers. Since the latter is most often focused on the bottom line, we must fight to hold them to account. It requires anti-racist initiatives to keep developers to standards of equal opportunity and diversification. We need to make sure that policies like AFFH remain intact.
AS A TEAM, WE'VE BEEN LOOKING AT OUR OWN PRACTICES AND HOW WE CAN DO BETTER TO LIFT UP, COLLABORATE WITH AND CELEBRATE BLACK DESIGNERS - DO YOU HAVE FAVORITE BIPOC DESIGNERS, MAKERS, VENDORS, ARTISTS YOU'D LIKE TO AMPLIFY?
HK: I have always been a supporter of black art and cultural institutions, which I would like to especially amplify during this time. A couple of my Harlem cultural staples include the Studio Museum in Harlem, the Schomburg Center for Research in Black Culture and of course the legendary Apollo Theater.
CK + LC: We have always prioritized working with women, some of whom are people of color, many of whom are white. We also strive to amplify queer artists and designers. It would be a misrepresentation, though, to offer up a name here, because we do not at this time have a close working relationship with a black designer. We love THIS list that NY Magazine put together. We are looking hard at our blind spot and are actively engaging in shifting our priorities and networks to uplift more people of color throughout our industry.
ANYTHING ELSE?!
CK + LC: Through all of the tragedy, uncertainty, and anxiety of the past four months, we have continued to be reminded of how adaptable we are, and how similar. Whenever we have felt alone and isolated, we have chatted with a friend or a collaborator, and realized that we are, in fact, all in this together. That has been deeply comforting.
To connect with these designers you can visit their websites: Habiba Koroma (http://www.bibakdesign.com/), Corey Kingston + Liza Curtiss (www.lewhit.com).