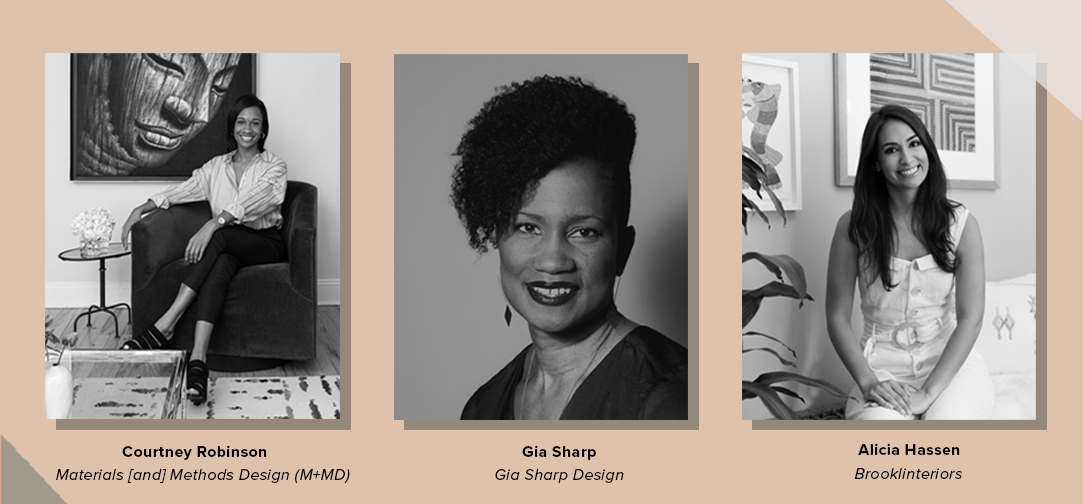 We're revamping and restructuring our Designer Series. In light of how much has shifted in these past few weeks, we want to start a conversation about how designers are working and feeling at this new juncture. As we dip our toes into re-opening, we have simultaneously all been thrown into a greater national conversation regarding the systemic racial inequalities that saturate our communities. We reached out to our designers to get their thoughts!
IT'S BEEN FOUR MONTHS SINCE NYC SUTHDOWN IN RESPONSE TO THE COVID OUTBREAK, AND NOW WE'RE BEGINNING THE REOPENING PROCESS. AS THE CITY SLOWLY CHANGES GEARS, WE'D LIKE TO SPARE A MOMENT FOR RETROSPECTION; WHAT DO YOU SEE AS THE MOST CHALLENGING ADAPTATION YOUR BUSINESS HAS HAD TO MAKE TO CONTEND WITH THE SHUT DOWN? WHAT WAS THE MOST SURPRISING?
CR: When the shutdown first went underway, retrieving samples was extremely difficult. Though many places quickly remedied that issue, I really miss browsing endlessly at possibilities and discovering new things I had no intention of stumbling upon. Design for me is rooted in look and feel. [The] most surprising thing for me was how much I missed interacting with colleagues. Having only recently made the full time switch to entrepreneur, it was an extreme transition to not have a friend close by that could give me their opinion on a scheme or drawing… I have had to get comfortable with expressing my needs to clients. Our field is pretty much about how we cater to others, and it was very apparent early on that if I was going to sustain my business through the pandemic, I'd have to treat my clients as teammates. Teamwork makes the dream work!
GS: This shutdown has been challenging for everyone! One of the biggest challenges has been navigating how to work with clients and vendors remotely. Video call has been great for virtual site visits. However, I've found that design presentations need a more analog touch with good, old-fashioned swatches and samples to convey an accurate vision. Another challenge during this time is vendor logistics: we have to be especially detailed in scheduling with individual vendors through the shutdown and reopening because their level and methods of service have been changing week to week. The most surprising change was that lead times with a carpenter actually shortened by half because of his reduced workload. Less work isn't great for him, but the client was happy to have the project completed with such speed.
AH: Overnight, every team and vendor I was working with had to move to a digital or virtual operation whether or not they were ready. As a designer, a critical part of my process is touching and seeing the product - especially fabrics. As showrooms shut down, I adapted to digital sourcing and relying on partners to mail samples to me and the client, so we could maintain this process as much as possible. All of us have gained patience and respect for each other, as we understand how much everyone is juggling both personally and professionally.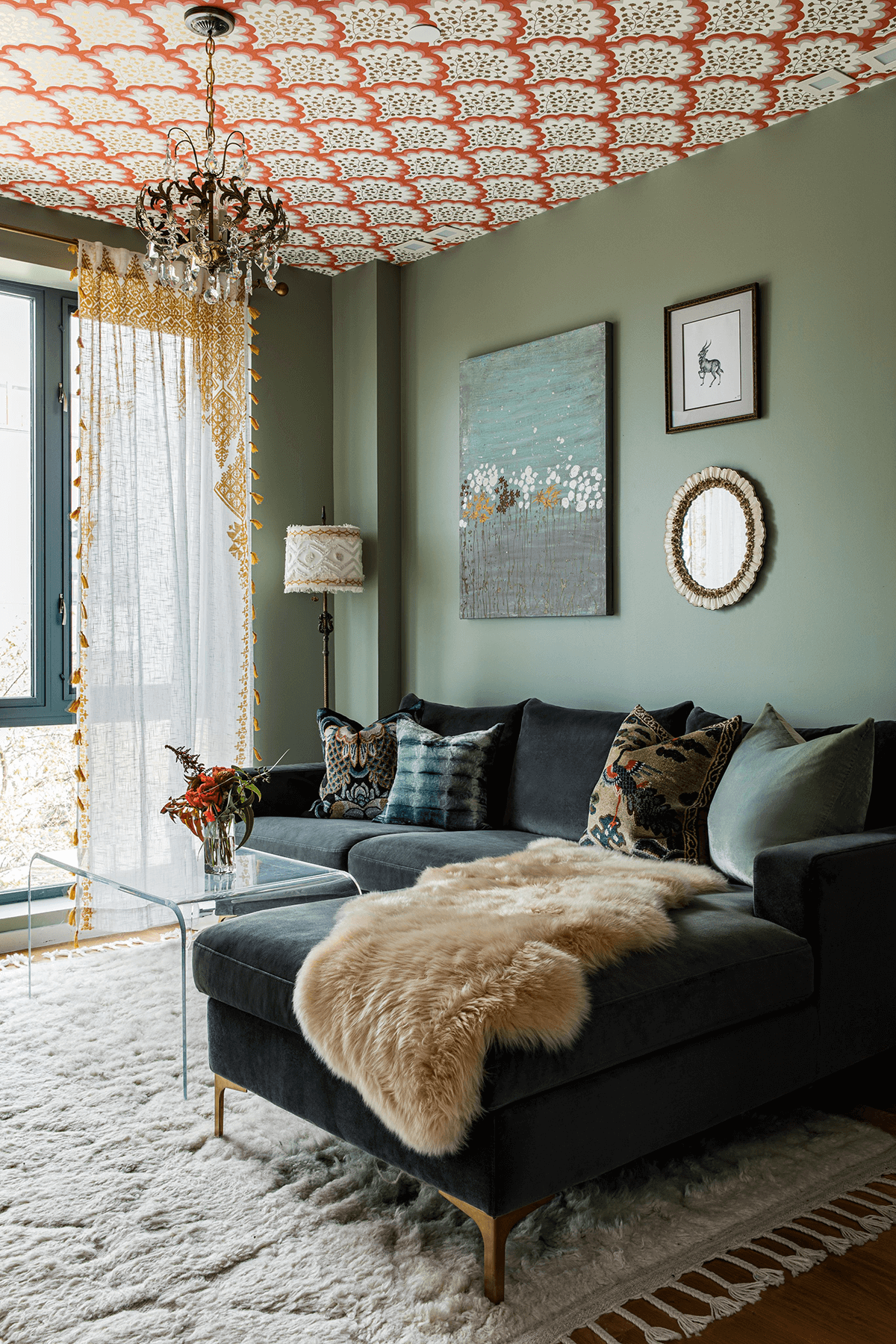 HAS THE INTENT BEHIND REQUESTS OR INQUIRIES FROM YOUR CLIENTS CHANGED AT ALL? (I.E. HOME OFFICES, ADDRESSING HEALTH AND SAFETY CONCERNS IN SHARED / COMMUNAL SPACES?)
GS: Yes! For example, a client originally was focused on Living Room space planning and furnishing. However, with the pandemic, we realized they desperately needed an Entry drop-zone to shed their footwear/outerwear and disinfect items to be brought into the house, as well as more seating in the Dining area for remote working and schooling. I designed custom Entry millwork and Dining bench with storage and worked with the carpenter remotely on the finer details. Another client added a small home office to the scope of the project because of our new reality of working from home.
AH: Every design request since March has included an in-home office or workspace which tells me, clients are prioritizing the flow and function of their homes. As I work to build the perfect balance of form and function in their space, we are already aligned with the overarching goals of the project!
GIVEN THE UNPREDICTABILITY OF OUR MOMENT (AS COVID RESURGES AND WE'RE GRAPPLING WITH REOPENING), HAS YOUR APPROACH TO NEW PROJECTS OR NEW CLIENTS CHANGED?
AH: To get through this moment successfully; it is going to take time, patience, and empathy. I will continue working with my tried and true partners while setting expectations on longer lead times and schedules. This will ultimately affect how many clients I can take on as well as the project's level of difficulty. Essentially, I am prioritizing customer service to avoid getting in a situation of overpromising and underdelivering.
HOW WILL YOU DESIGN FOR THE FUTURE?
CR: Our focus has always been to create atmospheres of comfort and warmth that stand the test of time. Now, more than ever, people are appreciating the importance of that. We'll continue to encourage and be a catalyst for why Interior Design is not just a frivolous thing of the moment but a necessity in our daily lives.
GS: I've always kept form and function as equal parts of my design. However, for the future, I want to be even more cognizant of creating space to address the additional tasks and items that come with keeping us and our homes healthy. Where should masks be stored? Is there a dedicated place to put contaminated items to be cleaned? Also, I have begun to focus more heavily on maximizing outdoor space as a way to increase the overall square footage and enjoyment of a home. Whether we just want to enjoy nature or want to entertain safely, outdoor spaces will be very important for years to come.
AH: On average, my design projects include 30-50% of product from local or small businesses with an emphasis on handmade or eco-friendly production. For all projects moving forward, I aim for 50% at a minimum and clear BIPOC representation via vendors, designers, makers, and artists.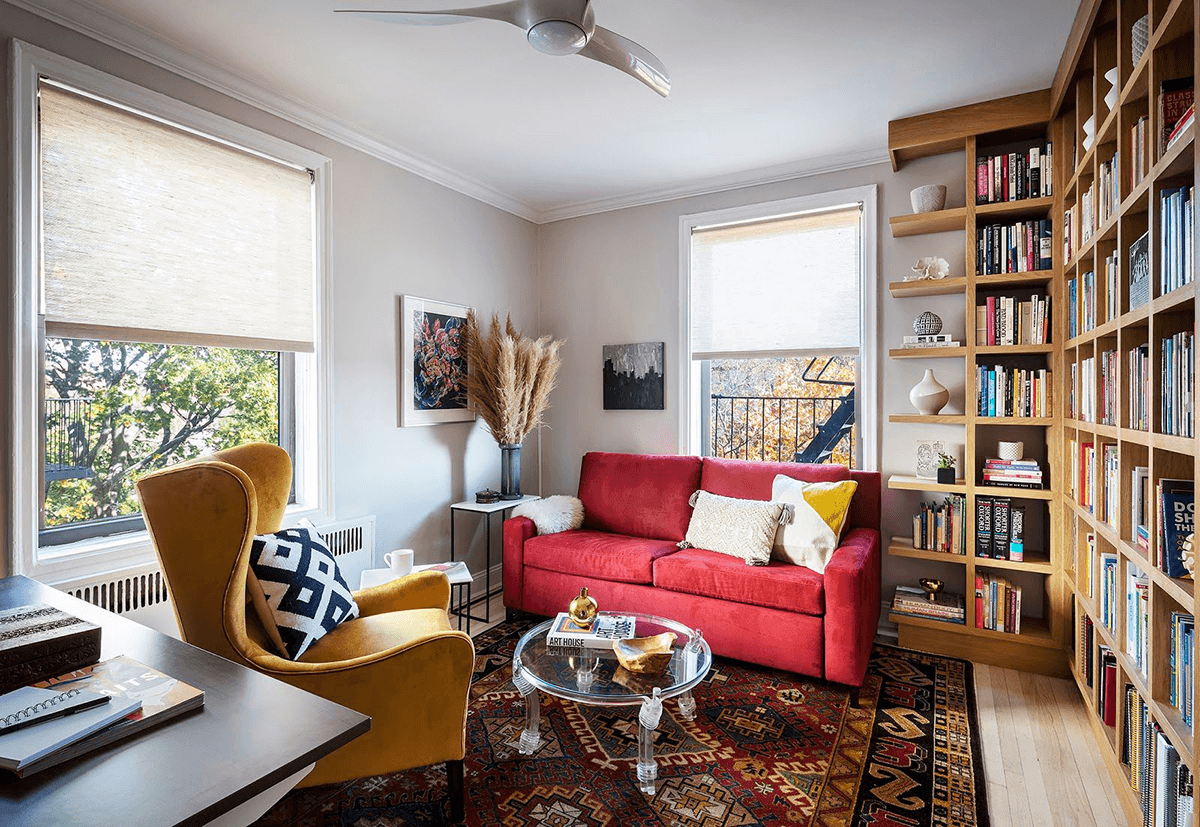 WE HAVE SPENT THE LAST FEW WEEKS WATCHING, LISTENING, LEARNING AND MARCHING IN THE PURSUIT OF RACIAL EQUALITY AND TO PUT AN END TO POLICE BRUTALITY IN THE U.S. ARE THERE ANY RESOURCES YOU'VE FOUND PARTICULARLY HELPFUL TO UNDERSTANDING AND/OR ENGAGING WITH THIS MOVEMENT?
CR: As a Black woman, I have always been in these streets un-apologetically speaking up about the systematic racial injustice that is woven into America's history. If you do not know your history, you're bound to repeat it! The recommendations I've made to non-Black friends and colleagues are (just to name a few): 13th on Netflix, James Baldwin (the man himself, all of the literature he has written, and every interview he gave), Ta - Nehisi Coates - Between the World and Me, We Were Eight Years in Power, Nina Simone's music - ALL of it. If you listen to her lyrics and her interviews she always spoke candidly about the injustice Black Americans faced on a daily basis.
AH: Americanah by Chimamanda Ngozi Adichie and Just Mercy have both been powerful books and films. Reading personal statements from black business owners and designers in my community has been even more eyeopening - showing that this is urgent and we have a duty to be part of the change.
IS THERE AN EVENT, ACTION, PIECE OF LEGISLATION THAT YOU'D LIKE TO CALL ATTENTION TO?
CR: #1: Arrest, Charge, and CONVICT the police that murdered Breonna Taylor while she was sleeping in her home. #2: Defund the Police! That basically looks like most White suburbs across the country. Those communities choose to allocate more of their resources to youth programming, education, and community resources because they don't feel a drastic need for over-policing their neighborhoods.
GS: Movement for Black Lives' policy platform on Health: https://m4bl.org/policy-platforms/end-the-war-black-health/
AH: The Police Reform bill, specifically the new piece of legislation that the Democrats will put forth, and what version passes to bring accountability and consequences to law enforcement officers across the country.
AS A TEAM, WE'VE BEEN LOOKING AT OUR OWN PRACTICES AND HOW WE CAN DO BETTER TO LIFT UP, COLLABORATE WITH AND CELEBRATE BLACK DESIGNERS - DO YOU HAVE FAVORITE BIPOC DESIGNERS, MAKERS, VENDORS, ARTISTS YOU'D LIKE TO AMPLIFY?
CR: Bole Road Textiles, an Ethiopian-American and Brooklyn-based textile company, The Studio Social, a Black owned and operated job site specifically for the Interior Design industry, Michael Lavelle, a Black-owned wine label, Curated Quarters, a Black owned and edited Magazine focusing on interiors designed by Black professionals, Clare paint, a Black and Woman owned paint brand competing with the likes of Ben. Moore, Sherwin Williams, Backdrop, and Farrow&Ball, OI Studio, Black owned and operated furniture design company.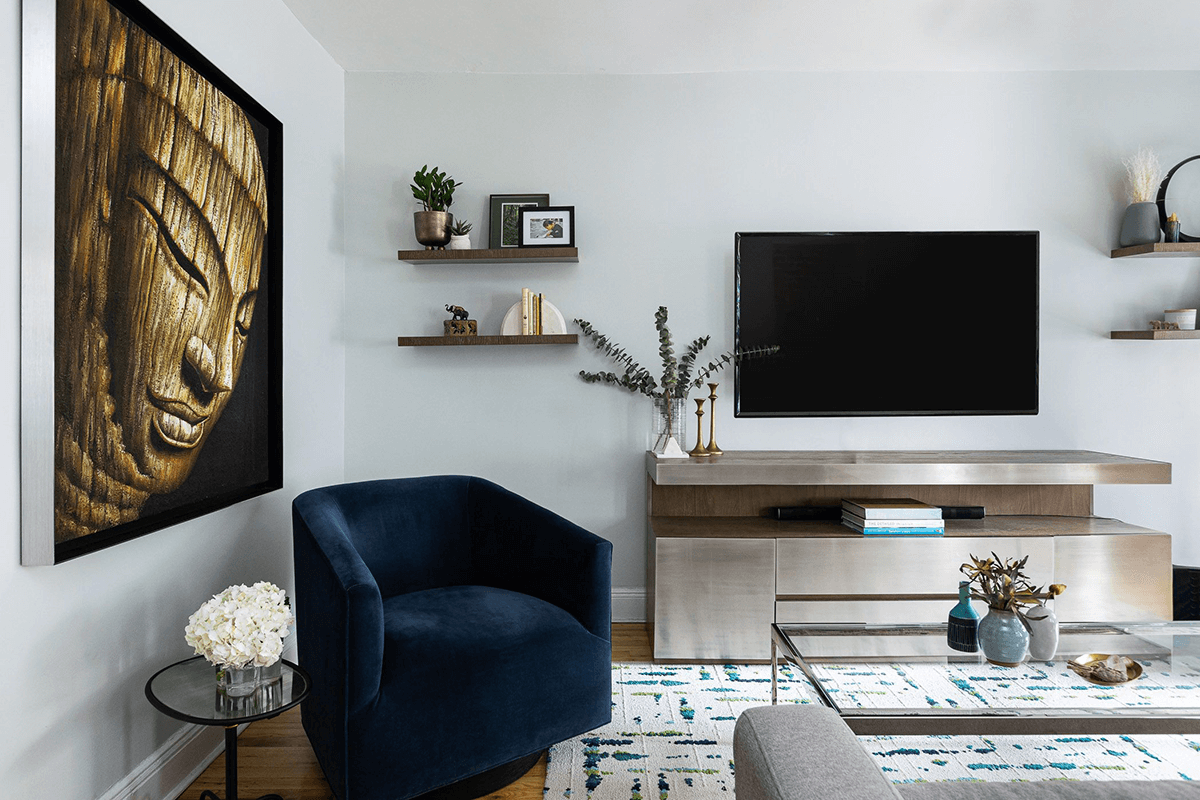 ANYTHING ELSE?!
CR: Yes! It is SO, SO important that everyone remember - police brutality is only a fraction of the mistreatment Black and Brown people face daily in America. Make sure that your ally-ship spans into educating yourself on ALL forms Systemic Racism, such as:
Education: (Funding disparities for city students are a nationwide issue: Public school pupils enrolled in urban districts receive on average around $2,100 less per pupil than their suburban counterparts)

Housing: (Gentrification isn't only about the new cool coffee shop. It negatively affects minorities as they are typically priced out of their neighborhoods and forced to relocate)

Public Health equity: (https://www.hsph.harvard.edu/magazine/magazine_article/america-is-failing-its-black-mothers/)

The Criminal Justice System: (easy example - the War on Drugs disproportionately arrested and convicted Black and Brown people for many illegal substances. The main one being weed - which is now legal in many states and overtly dominated by White Males.)

Colorism: (favoring fairer skinned people of color over those of a darker complexion)

Micro-aggressions: (everyday, negative, and derogatory slurs or insults, both verbal and non-verbal, aimed at people of color based on their received race) Thanks for coming to my TED talk, I'll get off my soapbox now! Much love.
GS: As a Black woman, mother to 2 Black boys, and designer, I appreciate your focus on racial equality in these questions. Just my two cents, Black people aren't asking for a holiday or a memorial… that's just symbolic and doesn't change anything. We want real systemic change. Who controls the flow of public and private money? Who makes decisions on public and private policy? Those voices must be integrated and focused on correcting the inequities, so that outcomes change, not just opportunities.
To connect with these designers you can visit their websites: Courtney Robinson (https://www.materialsmethodsdesign.com/), Gia Sharp (https://www.giasharpdesign.com/), Alicia Hassen (https://www.brooklinteriors.com/).