In this post, Eleni Hardman, Stitchroom's in-house designer and project manager, shares some of her favorite design reads to enjoy this coming season!
Not that any season isn't perfect for reading, but fall is probably the best one (though don't quote me come winter, spring.. or those long beach read filled summers..) To round fall out this year, I wanted to share a few of my favorite design reads to settle in with.
The world of design reference books and literature is vast, and many times it's writing outside of that category that can best inspire us within it. But that list is intangible and beautifully subjective, so we'll go a bit more literal for this one.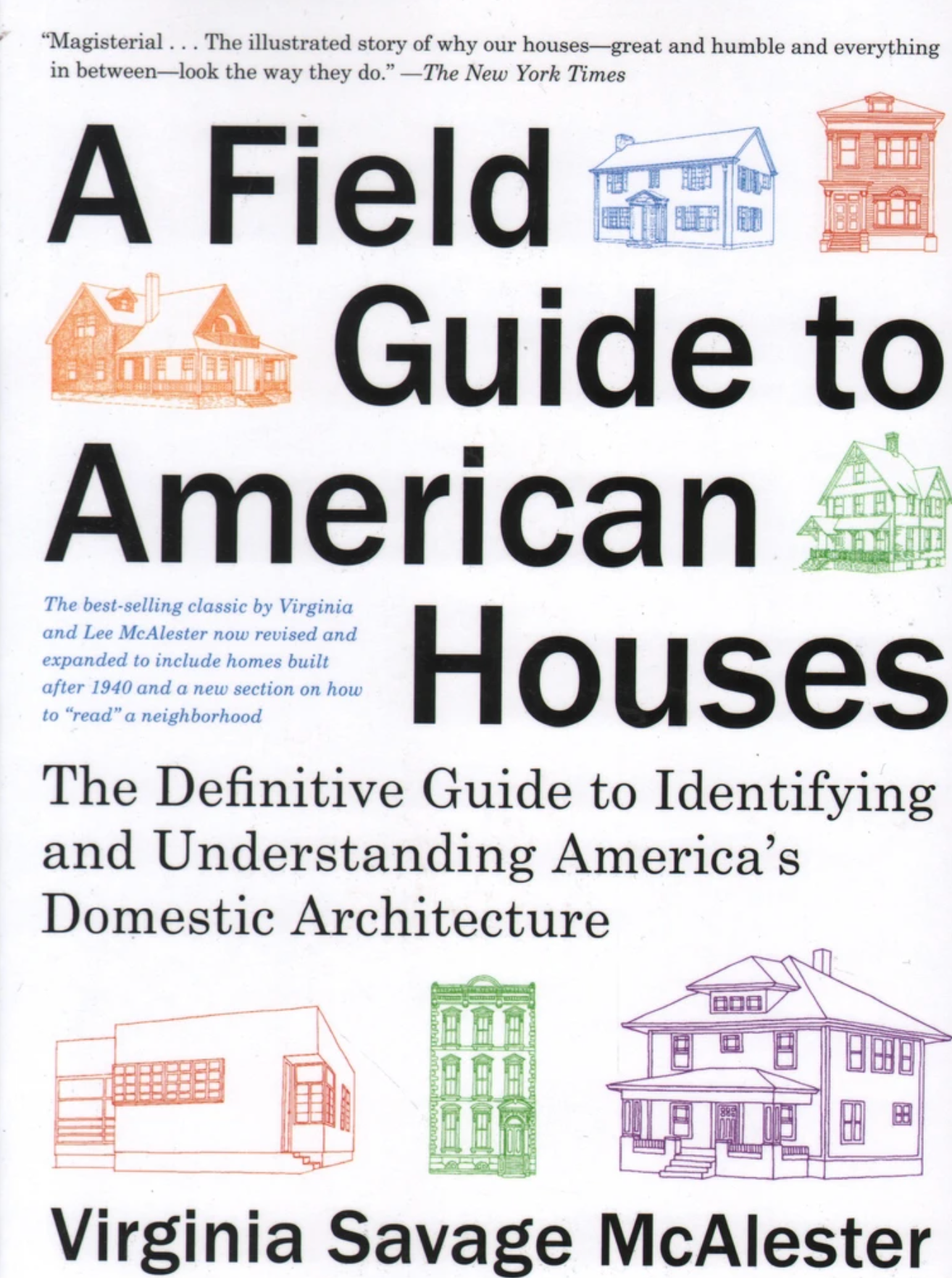 Your evening strolls will never be the same! This book has lived on my coffee table for years, and I still find something new every time I flip through. Organized by era, region and architectural style, this perfect dictionary of the built environment will familiarize you with pediment styles, explain the significance of the varying types of door and window frames, and show you how to tell the difference between a Colonial and Colonial Revival. 'A Field Guide to American Houses' shows us how to read houses, and find beauty, significance and history in every detail. Plus, you get to walk around saying things like, "Oh that is definitely a Richardson Romanesque, what else would have an asymmetrical facade and such a heavy post-and-lintel porch?" Your walking buddies will love you.
CRÆFT, ALEXANDER LANGLANDS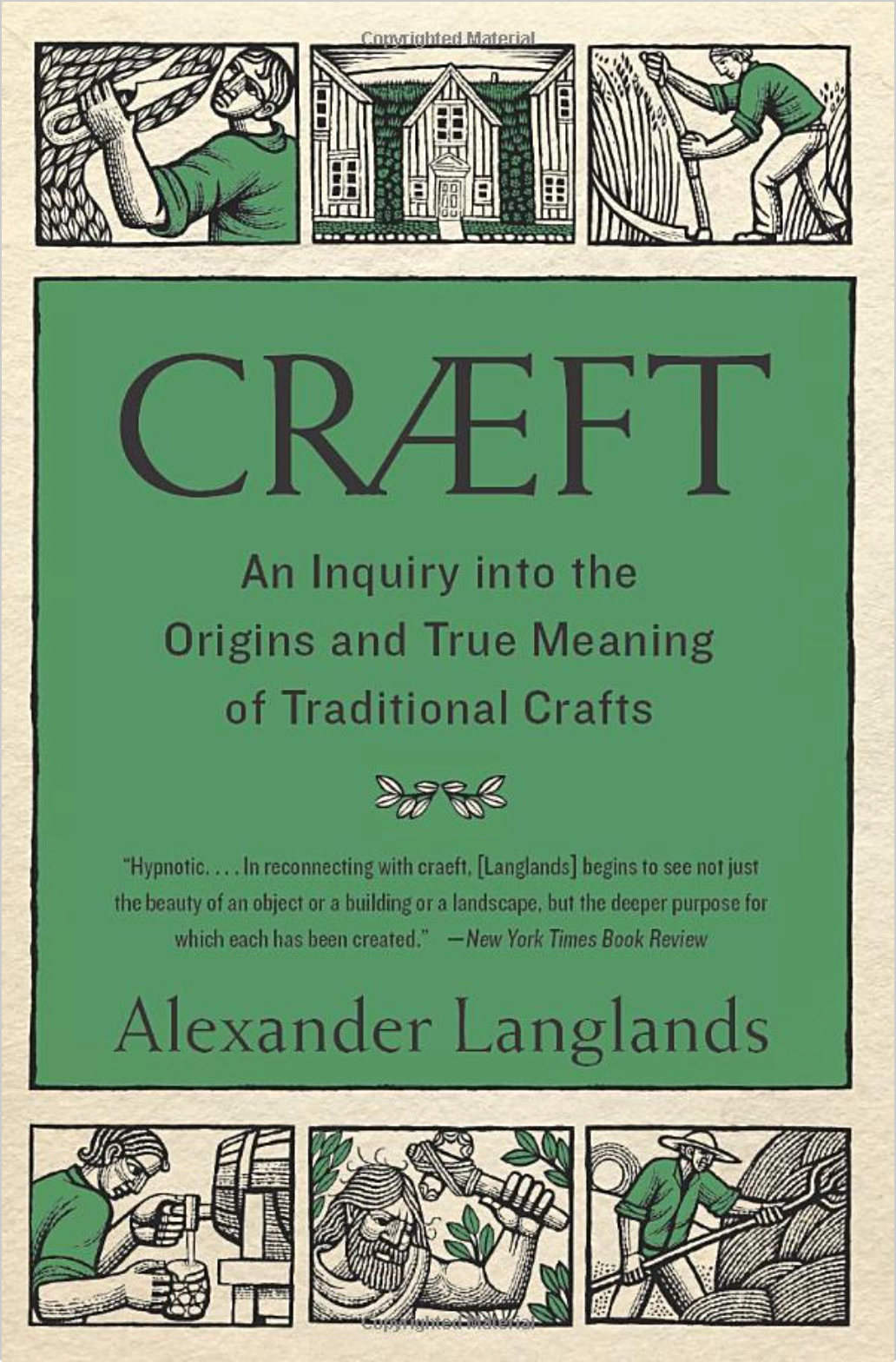 Part reference, part memoire, Cræft explores what it really means to make things with your own hands. We're an 'artisanal' hungry society today, craving authenticity and craftsmanship in everything. But crafting and creating isn't just about the laborious production of beautiful objects, it's how we reclaim traditions and knowledge and connect to our collective histories! And 'craft' in this sense, goes way beyond objects; hot sauce, beer - that gravel under your feet! There's also an extensive explanation of roof thatching that I'm sure will be useful when you're next out in the field with your scythe, harvesting materials for your new home.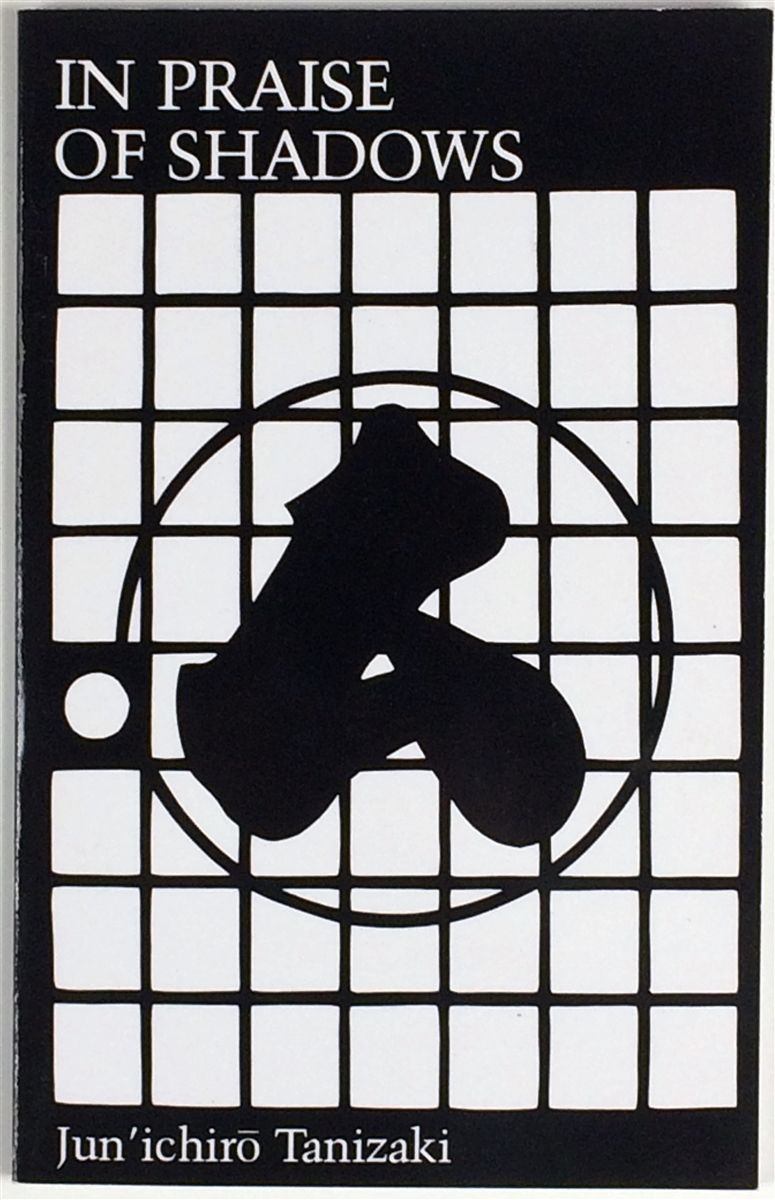 A real banger in design school, 'In Praise of Shadows' meditates on the value to be found in the darkness of corners and in negative space. An exploration of how western conveniences fit into traditional Japanese aesthetics and lifestyles, Tanizaki delineates how our values as a society are represented in our aesthetics and how our relentless push for advancements can cloud those values. 'In Praise of Shadows' celebrates subtlety,incompleteness, and the unknown, reminding us that silence and nuance can help us to deepen and connect to our sense of place. This thing has Sunday afternoon written alllll over it.